Which of the following scenarios fits for you?
1. You have a j-o-b that pays the r-e-n-t. People tell you that you have a "great attitude" and that someday you will 'make it' (be a success?). In the meantime, you wonder if that will ever happen-- will you ever be able to do all those things you dream about? Take trips? Have kids? Buy a fantastic house somewhere safe and healthy? You have begun clicking on all the wonderful sounding 'opportunities' in Internet- land...

2. You are like me-- an early retiree. You suspect that you would be happier topping up your pathetic little pension vs. taking up Scottish Country dancing... You would like to pay for your granddaughter's ballet or Harvard Biz education-- but if you did that you would have to give up something that you do just for you. The wealth of click- and- get- filthy- rich is alluring to say the least!

3. You have owned a business in the past. Or did the business own you? In any case, you have some very good experience in

what and what not to do

when you do it again... yes, you are definitely intent on being your own boss again. You are very wary of what you click on-- you know that if it promises a six-figure income in the first year that you would need to go in with a five-figure advertising budget. If it states that there is "no product to sell" you know that it is a true ponsey or pyramid scheme. You are looking for a 'true home business' with a great product supplier. You have ethics and little patience for hype and fakery.
If you ALSO have 11 of the following 12 traits, I want you on my team:
Open-minded

Coachable

Friendly

Beneficent (a blessing to others)

Optimistic

Kind

Wise

Funny

Learning Everday

Respectful

Successful

Perseverent

**Please note: No high fallutin' degrees or designations required. Normal intelligence

is

required.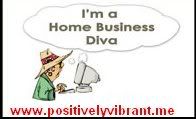 Click here to see if this is the team you would like to join!