A common situation when you become involved with relationship marketing is for a candidate who is evaluating the business to ask you, "So, how much money are you making? How many people do you have in your downline?"
These questions are fair in that you have probably shown them the escalating income possibilities and they have gone home, mulled it over, and wondered if it were entirely possible to do what the classic
45-Second Presentation
states is possible... to multiply your new builders each month until at the end of the year you have some stupendous number of active and replicating builders.
Of course, it is possible! It's the goal! And people DO accomplish marvels within the first year of business in networking. Last night I heard a woman present who had 19 solid builders on her team-- within three months! This is also my goal.
But when you are a brand-new builder-- probably still in training-- it is disconcerting to have someone ask you those questions.
Would you ask your Doctor, "So, how is business? How many patients have been referred to you in the past month? When do you expect to have your student loan paid off?" Not likely. You would probably assume that if everything goes according to the norm, your doctor will have a thriving
practice
(what doctors and lawyers are allowed to call their businesses intimating that they are still working to get it right)in five or ten years down the road.
My sister-in-law's younger sister bought a Tim Horton's franchise. She paid just under a half-million dollars and in all competence, she and her partner worked for a good three years-- worked like dogs-- before they began to see a profit that they could invest in other businesses. Had they expected to see that kind of turn around at the end of twelve months in the biz? Of course not. They knew that growing a business is a little like raising a child: the hard work, care and nurturing you put in to the task will be reflected in major accomplishments down the road, not usually in the first year.
So, why do people believe that it is okay to pester and belittle a person just starting out in a network marketing business?
Some people do not understand the nature of legitimate network marketing and see
all
such businesses as ponsey or pyramid schemes-- the kind you will find by the masses on 'traffic' sites. They might be amazed to know that Fortune 500 companies like Microsoft use network marketing as part of their business strategies. It's tough if you happen to be working for one of the many ethical and integrity-driven relationship marketers-- you WILL be tarred with the same old brush as the scamsters.
Do your
due diligence
. Ask for a free, no pressure evaluation of the business before getting involved. Do research on the products and the supplier's history. Turn your back on any 'scheme' that requires up-front money before you have had an opportunity to thoroughly check it out.
If you are attracted to try the stock market as a source of revenue you might want to read
The Stockmarket Course
by George Fontanills and Tom Gentile and/or
The Tao of Warren Buffet:Warren Buffett's Words of Wisdom: Quotations and Interpretations to Help Guide You to Billionaire Wealth and Enlightened Business Management
and/or take a securities course from a reputable educator. You would be advised by most serious investors not to jump in half-cocked if you plan to have a steady and successful career as an investor.
As a network marketer you will also want to do some research and some reading-- a good place to start is with the uplifting positive works such
A Year of Growing Rich: 52 Steps to Achieving Life's Rewards by Napoleon Hill and W. Clement Stone
, Tony Robbins'
Unlimited Power : The New Science Of Personal Achievement
. Read
Rich Dad, Poor Dad
to see Robert Kiyosaki's take on growing wealth. All of these books will tend to get you out of the negative thinking that prevents you from challenging tired old beliefs (and the well-meaning but tired old advice from friends and family).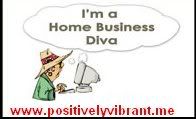 If you want to see an instructive treatment of the benefits and science of network marketing, please consider doing the free, no obligation evaluation of the business I am in by going to
www.positivelyvibrant.me
See other blogs in this series:
Closet Entrepreneur?
Open Minded?
Becoming the Blessing
Becoming the Blessing
Are You Wise?
Changing Who You Think You Are Financially
Baby Steps to Creating your Financial Identity
Coming Apart