I'm a lifelong learner
myself, and so it is important for me to work with other lifelong learners.
Why?
What

is

a lifelong learner?
Lifelong learning is "all learning activity undertaken throughout life, with the aim of improving knowledge, skills and competence, within a personal, civic, social and/or employment-related perspective." The lifelong learner, therefore, would be the person who integrates all of their life experiences with a focus on continued self-improvement and social contribution. Lifelong learners tend to look at all experiences as 'learning opportunities'.
Today I took a walk with my business-mate and good friend, L. She told me about an earlier time in her life when she was traveling and needed a job (in Australia). She did some research and found that the better-paying jobs involved sailing and diving, neither of which she knew how to do. Did that stop her from applying? No. She put herself forward as a candidate, she found someone happy to train her, and she had a rich, exciting experience for several months of her stay DownUnder.
The classic example of the feisty lifelong learner is the 54-year old woman who decided that now was the time for her to study to become a doctor. When she was interviewed by the Dean, he said, "But Mrs. ___, you will be at least 60 years old when you graduate from Medicine!" The woman replied, "With God's grace, I hope to be sixty, so why not be sixty with a medical degree?"
Lifelong learners are people who tackle new experiences with enthusiasm -- they start new jobs, new romances, new hobbies and activities. They throw out their old recipe books when they find that the 'raw vegan' lifestyle is just so much healthier and satisfying for them, or they buy back the family farm in a community where their forebears have not lived for generations, but that keeps figuring in the family anecdotes at funerals and other reunions.
Lifelong learners don't put artificial limits on themselves. They have big goals and a confidence that continues to grow as they expand their neuro-pathways well into their mature years.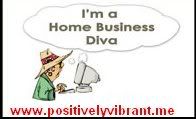 Are
you
a lifelong learner? If you are, and you are looking for an exciting new business with a stable long-term supplier, I'd like to speak to you... first, go to
http://www.positivelyvibrant.me
and watch the flash movie. After the video, fill in and submit the inquiry indicating a desire to evaluate the business opportunity. No surprise costs for this evaluation process.
**
Wild Horses
image courtesy of photographer Mark Miller at
StockXpert