Here I am on holiday, enjoying the sultry autumn weather and brilliant hillside vistas of the Eastern Townships of Quebec.
My husband and I find vacation time a great way to step out of the habits and patterns of everyday life and review our goals and visions.
We talk a lot more. We pray together more. We read motivational books and listen to instructive CDs. We are away from the Computer more. It appears to be a healthier time for our future. Vacation is important.
I just finished reading the book
The Slight Edge
by Jeff Olson. Olson shows us how we can learn habits-- what we think and what we do-- that will allow us to practice the miracle of "compound interest" in all aspects of our lives. Boiled down to its bare essentials, you simply do one small, uncomplicated, focused activity each day towards your individual goals. It's an irresistible concept that I will expand upon over the next few blogs.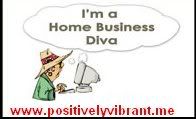 As a bonus, you can download a free audio copy of "As A Man Thinketh" by James Allen
here
.