It seems to me that some of the most effective entre- preneurs are those who have had a few episodes of laziness and mis- direction followed by a slam- to- the- concrete recognition of what they could have achieved had they taken a risk or found someone to give them guidance in a previous business foray.
I am that person. I didn't have a clue about network marketing and bought into all of the really negative information out there. Yes, there are a lot of scams in the MLM community, but there are also a number of honest, ethical, and excellently-run companies. I had opportunities to learn about what to do, and the ability to practice, but instead I chose to let my businesses hit the skids.
After a lot of intervening research and excellent tutelage, I am ready and willing to do whatever it takes to succeed in the same arena (different company). I have a blueprint for just what that means (i.e., 'willingness to do what it takes'):
~I need to be attentive to the lessons of the successful elders in the company
~I need to do as they do-- follow in their established footsteps-- even at times when I think that I know better
~I need to learn first-hand about the products
~I need to advertise
~I need to seek and give emotional support from the outset and onwards
~I need to take joy in learning
~I need to be a blessing to those who come to me with questions
~I need to enjoy all who are brought within my sphere of influence, and practice a positive, grateful life
That's "whatever it takes"...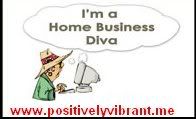 Are you also someone who is willing to do 'whatever it takes' to be successful this time around? Why don't you check out my business opportunity at
www.positivelyvibrant.me
Fill out the form at the end of the flash movie and I will get right back to you...
You might also be interested in reading the following blogs:
Closet Entrepreneur?
Open Minded?
Did you ask your Doctor?
Becoming the Blessing
Are You Wise?
Changing Who You Think You Are Financially
Baby Steps to Creating your Financial Identity
Coming Apart
**
Reaching for the Sky? Willing to Do Whatever it Takes
? The lovely image at the top of the page is courtesy of Steve Woods, photographer storing works at www.sxc.hu