Some people are born into status: royalty, the children of celebrities, members of the "upper classes" (or so defined).
Some of us are obsessed with either attaining or preserving our status.
And, when that happens, there is little room for the joy of true co-operation-- working with others to achieve a common goal.
Those who are hung up on status ("status seekers", "yuppies", whatever today's label might be) are generally recognizable by these characteristics:
they do not wish to appear to be wrong-- ever

they grab the credit for every job they are part of

their noses are well-placed in the stratosphere
As long as this describes you, you will be cut off from a wide-ranging source of achievement and growth that is accessible through co-operating with others.
Ever hear of synergy? This sort of 'team energy' and amazing creativity is not available to the person who separates him/herself from the team.
The really amazing thing is that effective solutions that grow out of co-operative effort elevate everyone's status.... at least to the point that they are given the opportunity to create more.
So, check it out. You will know you are into co-operation when working with a team is exiliarating enough that you really don't care who gets the credit for any accomplishment as long as you can be part of the process. You will know you've arrived when you truly care about creating a result that benefits others.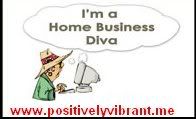 **I'm part of a business that has co-operation as part of its hallmark. It's amazing to see during our sharing that those who turn up to brainstorm, or "mastermind" or whatever you want to call it-- these are the people who are bonding and growing. If you are someone who enjoys the thrill of spinning off others, spinning with them, going places together-- go
here
and find out more!
**You want to read a sage little book that expands on the idea of growth through co-operation?
Dan Sullivan
has coached the likes of Jack Canfield (the successful "Chicken Soup" entrepreneur-author) and has a succinct brilliance that will give you an entirely new perspective on personal and business growth: