The greatest achievement was at first and for a time a dream. The oak sleeps in the acorn; the bird waits in the egg. And in the highest vision of a soul a waking angel stirs. Dreams are the seedlings of realities. "

~As A Man Thinketh

..." by James Allen
Is your dream nestled in an acorn, ready to spring forth and start to grow into a magnificent oak? I find this metaphor particularly apt since the other day my husband, son, and I hiked to the top of Mount Royal in Montreal (well, hiked as in walked from the parking lot) and as we trotted along we saw many of those amazing old oak trees stretched up wide and strong into the sky.
Visualize taking that acorn into your hands and using your powerful x-ray vision to see into the little dream -- your 'baby' Goal-- curled up inside. There, in teeny-tiny miniature is what you have been aspiring to have in your life. Take a really good look at it.
Brilliant entrepreneurs everywhere can tell you that the 'dream' is the powerful thrust into a successful business. But just as a huge oak tree doesn't spring up like Jack's Beanstalk, a great and satisfying enterprise doesn't happen overnight. You know this, but how often are you seduced by the very promise of this through internet ads, other media, or your somewhat inethical acquaintances trying to build their own instant downlines?
You need to nurture that dream (again, you know this, right?). According to James Allen, and all the motivational gurus he influenced (Norman Vincent Peale, Earl Nightingale, Tony Robbins, just to mention a few), keep your business goal front and center in your life. Think of it as if it has been accomplished.
Plan on doing at least one simple task towards its fruition each and every day. (
The Slight Edge: Secret to a Successful Life
). For me, that involves reading 10 pages from a motivational book each day-- the classic "As A Man Thinketh" is available free on line and is a good place to start. In the course of a year you will have read ten to twelve positively inspiring, motivating books. Your whole life will be changed.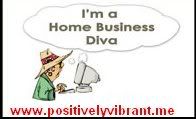 If you are looking for a business that will allow you to grow and blossom and thrive as you nurture your dream, I invite you to
take a look at this business opportunity
. You can evaluate it with NO PRESSURE, absolutely free, and decide if it, indeed, is what you would like to pursue.
**Image of "Wolf Howling At the Moon" is courtesy of Lynne Lancaster at sxc.hu