You know those situations where you kick yourself all around the block for being so "stupid" or "short sighted" or "screwing up again"? How do you capitalize on these experiences to move forward?
Here is a suggestion: Immediately choose to circumvent or cancel the negative self-talk with
"What did I learn from this experience that will move me forward?"
When you take the situation and learn something from it that you can apply in any future experiences where you break out in 'flop sweat'.
I find it helpful to remember that Edison looked at his 1500+ 'failed' experiments in invention of the incandescent electric light as '1500 ways that didn't work'.
Have you had negative experiences with network marketing that has turned you off taking any more risks even though you do know of people who have been successful in the industry?
What can you learn from those experiences that will allow you to move ahead if you find a business opportunity that sounds like it is truly worth the investigation?
In my situation, I learned that there are networking organizations that are structured for success (and some that are not). I learned that there
is
support out there that isn't reliant upon huge investments of cash into my upline's pockets. I learned that I had to take responsibility for my daily growth and my own positive beliefs. I learned that I had to do a thorough evaluation of the product-line: was it something that I could feel really great about presenting to others? And I learned that it is true: hanging in there and replicating/duplicating a system that has worked for others willing to teach me to teach, really DOES result in success (quitting doesn't).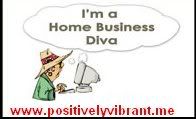 If you are interested in what network marketing closed loop system is the result of my expanded and continued joy in learning, take a look at
www.positivelyvibrant.me
**You want to read a sage little book that contains this idea about learning?
Dan Sullivan
has coached the likes of Jack Canfield (the successful "Chicken Soup" entrepreneur-author) and has a succinct brilliance that will give you an entirely new perspective on goal-setting: