I just finished re-reading the Canadian classic(?)
The Wealthy Barber: The Guide to Successful Financial Planning
by David Chilton. The first time I read it (maybe ten years ago) I skimmed through as part of a plan to read a hundred such "improving" books in a year. This time many of the lessons therein make complete and total sense to me.
This book was written mainly for an audience of 24-year to 48-year old Canadians, and initially came out in 1989. I'm closely connected to a financial planner and he tells me that the information this book contains is still highly relevant.
This is an unpredictable time for investing in North America. But it is still a good time to invest in yourself and your business. Ownership still wins over Loanership.
"Pay yourself first" was popularized by the
The Wealthy Barber
. In very simple terms, arrange for 10% of your income to go into a separate account and from there into an investment. This is another example of the magic of compound interest. If you get this going when you are relatively young, you will have a good-sized fortune at retirement age. But don't NOT do it if you are a little more mature-- it's never too late to start. I am going to help out my kids and grandkids by investing my 10% in their RESP. There are many opportunities-- investing in a business is another great idea!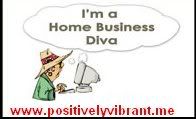 If you are looking for a business that will truly amaze you with its ability to assist you to achieve your dreams...
check this out
.
**Image is a painting of "Church Street Marketplace" in the charming city of Burlington, Vermont where we visited recently. Painter is
Charles Dickinson
.