Studies show that over the long haul those who make the greatest contributions-- who perform service to their fellows -- end up with the most satisfying business ventures, and the most personal growth.
Rewards, such as increased financial income, applause, recognition, status, capabilities, resources and opportunities can sometimes be real growth stoppers... there is always the temptation to get stuck on gaining the rewards rather than focusing on making greater contributions.
If you let go of your focus on the gains and instead look at how you might help others, your future will be topped up with increasingly rewarding ways to contribute.
How can you help others? In general:
Help them to eliminate snags and dangers

Help them to capture opportunities

Help them to maximize their strengths
Focus on producing new kinds of value for greater numbers of people and you will guarantee that your contribution will always be greater than your reward.
This certainly sounds contrary to most of the 'get rich' programs on line that would seem to promote getting rich for the sake of getting rich... you know, "he with the most toys wins"... yes, it does sound pretty selfish and childish, doesn't it?
Look at it this way: as long as you are going out of your way to serve others, you are building your relationship with the outside world... conversely, if you are running around, caught up in your own thoughts and self-directed worries, you will become isolated and 'out of the loop'-- you will be fair game for those who prey on those who are cut off from the kind of support that a network of service-minded, ethical people can provide. Check your attitude of entitlement at the door of contribution: you really do have to make some kind of valuable contribution to others before you deserve any sort of reward.
Some simple, accessible opportunities to make a contribution? Volunteer. Go above and beyond the call of duty in your regular job. Recognize the rewards that spin off from your delight in serving: new opportunities, new capabilities, confidence-- these are benefits you might not have expected when you went into the business you did.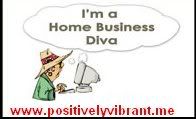 If you are looking for a business with a 'service heart' click here-->
www.positivelyvibrant.me
**You want to read a sage little book that contains this idea about contributing?
Dan Sullivan
has coached the likes of Jack Canfield (the successful "Chicken Soup" entrepreneur-author) and has a succinct brilliance that will give you an entirely new perspective on goal-setting: