My husband and I took a three-week trip back East where we visited with our son, spun through the Gaspesie and the Maritimes (the glorious color zones), and ate at some fantastic restaurants (and some that were not so fantastic).
I also read four books.
One of the books was the classic how-to book of all time: "Think and Grow Rich" by Napoleon Hill. I am carrying that little sucker around in my bag... and reviewing my current goal just after I rise and just before crawling into bed.
It's good to be home where I can talk out loud to myself in an angry-sounding voice (what many motivationalists say sounds like necessary extreme emotion for your unconscious mind, ever so eager to do your bidding).
I'm not the only one smitten by old Mr. Hill-- look at the range of ways you can 'take in' this book:
-------------------------------------------------------------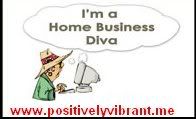 If you are interested in having a business that offers you opportunities to repeat successful performances without having to re-invent the wheel every time you speak to a new contact, you are probably looking for what is known as a "closed loop" system. Come and evaluate my business-- it is the real deal for internet entrepreneurs who want an ethical business with incredible market potential, that doesn't cost an arm and a leg to start up, and that is peopled with successful leaders who know how to teach you what they know-- click
here
to learn more.