TO TEST DRIVE OPRIUS FREE FOR 30 DAYS (NO CREDIT CARD REQUIRED) CLICK HERE.
For almost a year now I have been using Oprius web-based contact services to manage my business contacts and tasks. The woman in the youtube review, above, goes a great job of highlighting the advantages of Oprius. I googled and did a quick scan of other like services available and was shocked to see the costs-- usually over $50/month. The cool thing about Oprius is that for the multiple services you receive, you ALSO have the option of offsetting the costs with their affiliate program. You can check out both the Oprius system AND sign up for the affiliate program-- just
click here
.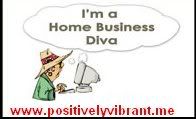 My
business
works beautifully with the Oprius contact management system. I love the built-in auto-responders and the task reminders and dynamic calendar. I'm also happy with the pop email accounts-- with Oprius I get to use my business email -- customized to match my business site domain-- at no additional cost.