A while ago I talked about Jeff Olson's book "
The Slight Edge
" and how he suggested in there that one way to improve your success quotient was to read 10 - 12 pages of a motivational classic each day, so that in a year you will likely have read, absorbed and acted upon the "success maps" in ten to twelve books by prominent writers in the field.
David Riklan and his team of researchers at selfhelp.com spent several thousand hours compiling succinct and valuable information about the top-rated self-improvement writers of all time. Do you want to focus on reading the very best of the best self-improvement gurus in 2009? What better place to start?
With over 400 pages of content, Riklan's
Self Improvement: The Top 101 Experts That Help Us Improve Our Lives
will be a superb guide in reading your way to success over the coming year-- and years!
Click here to read more
.
----------------------------------------------------------------------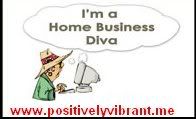 Are you looking for a home-based business that will actually nurture you
on your quest for continued self-improvement and
not
short-cut your journey with deceptive promises
and false hopes? Click
here
and watch the video about the business that
I am charting my dreams by.