For those who know me only as a faceless blogger, I want to state that I spent a good part of my life as a social worker, and all of my life as a member of Canadian society. I have good friends-- "sisters and brothers", surrogate "grandkids"-- who were refugees to our country. I have had the great pleasure to work with the Open Door Society and the (former) Family Support Center in Saskatoon, Saskatchewan, assisting in the information and adjustment processes that happen when you are new to a country, and for whatever reason, the country where you were born can't-- or won't-- take you back.
Because this blog foremost attempts to give testimony to the limitless possibilities that exist when a human being envisions and focuses on their desires and dreams, I am going to glance over a number of 'thumbnails' of the refugee folks I've been inspired by, and enriched to know:
In the mid-nineties my friend T-T arrived in the Saskatoon airport in the dead of winter. She was a UN refugee, a member of the Karen language group in Myanmar (Burma) who had fled through the jungles to Thailand, where life was always just barely possible. She spoke only a few words of English, but immediately began attending the local Seventh-day Adventist Church where I was a member. She had many amazing trials in a marriage to a hardened young Burmese (who had insinuated himself into her life on the plane over). She gave birth to three beautiful children. Today she is a single mother and works a couple of jobs so that her kids can have opportunities she didn't have: piano and violin lessons, for example... but most precious of all-- so that her kids are able to attend school beyond the third grade that was her own school career.


In the late 90s I knew some lovely Sudanese folks-- through work and church-- and we formed a sort of ad hoc African choir. They were ever so gracious in letting this old woman with no real musical talent sing along with them. One of the families that just delighted me had six tall children-- too many for us to take all of them to the choir practice in my old beater at one time. I was so thrilled to be with the three older kids at a Canada Day park celebration and watch them experience fireworks for the first time. Now one of the boys from that family is finishing up his medical studies, and another of the boys is completing an Engineering degree. They had nothing but the clothes on their backs when they arrived here.


I also had the interesting task of working with people from Kosovo in a 'parenting' program, and later as a counselor to a couple of the women who were attempting to make a new life for themselves outside violent relationships.

I can think of a lot of other refugee peoples as well-- people from the Middle East, war-torn Eritrea, Somalia, and Central America.




From all of these people I learned lessons: about the importance of hospitality even when you don't have anything but tea in your cupboard; about faith and forebearance; about rising above poverty and grief to provide a place for your children to study so that they can be on the honours list at school. About humility and service: taking janitor and other laboring jobs when in your country of origin you had been a doctor or pastor or University professor.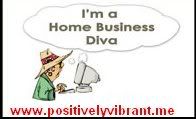 And I would like to honour all of the refugees who have established ethical, successful home businesses using their dynamicism, determination, and relationship skills to build wealth for their families. The Freedom Project is one example of a home business opportunity that has been embraced by many enterprising newcomers to our country, immigrants AND refugees. I am proud of be part of this union.