When you are starting out in a business-- or maybe you've hit a plateau in an other-wise pleasurable journey-- there is a tendancy to take yourself very seriously. For those of us, especially, who are over-responsible by nature (excusing ourselves to the chair if we happen to stub our toe)we are apt to agonize and strategy-ze and anally-retain so that the energy that we really need to devote to driving the biz is dissipated all over the place.
Times of the greatest creativity for me involve abundant exchanges of encouragement and quite often, frankly, sheer goofy giddiness.
Remember, you get what you focus on. If you are always honing in on "issues" or "problems", then be prepared for new hatchings of the same. If, however, you have a merry, positive outlook, your mind will be in 'creative mode'-- searching for opportunities to pull in more of that pleasurable sensation that comes with success dreams.
Richard Carlson writes in
Don't Sweat the Small Stuff About Money
that "...it is far more powerful to be in favor of something positive than to be against something negative--
for
peace instead of against violence,
for
excellence instead of against mediocrity."
I agree that there is great value in maintaining a sense of humor in the grizzly face of adversity. I am profoundly inspired by Norman Cousins who sustained a quality life through the creative faculties that a positive attitude and a sense of humor provided. Little goof-ups are not worth sabotaging my present equanimity nor my future security over. A good chuckle with a friend-- or even by myself-- is extremely restorative. Have you tried that?
------------------------------------------------------------------------------
If you have screwed up lately and are finding it hard to let go of the beating
you think you deserve, may I refer you to some of the following that might
kick-start your own very useful (but hopefully temporary) self-deprecating humor--
the kind that you appreciate for what it is-- a darn good stress-release valve:
Funny older movies:
What About Bob?
Anything with
Peter Sellers
in it
Muriel's Wedding
The "
Fletch
" movies with Chevy Chase
"
Fawlty Towers
" with John Cleese

Funny Books:
Books by
Erma Bombeck
(read a chapter on the bus)
The
The Year of Living Biblically
by A. J. Jacobs
Funny, clever blogs:
Go
here
to get a long list of possible ROTFL blogs
The idea is to read and watch just enough of someone else's humor to feel that it is a good idea to generate your own... to laugh at your mistakes and to get on with your business!
-------------------------------------------------------------------------------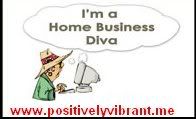 I am thrilled to work with an upbeat group of supporters who regularly dissolve into
heart-warming, good-natured belly-laughs during our weekly team calls. If this appeals to you, check out my business site at
http://positivelyvibrant.me
and submit the form so that you can do a free evaluation using our on-line classrooms. For as Henry Ward Beecher stated: "
Mirth is God's medicine. Everybody ought to bathe in it.
"
**Excellent photo of adults laughing courtesy of Tim & Annette who post their work at StockXpert http://sxc.hu