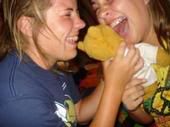 "Play is the exultation of the possible." ~Martin Buber, German-Jewish biblical Translator, Philosopher and Interpreter. 1878-1965
Thanks to Tim Gulik (whose photo I used in
yesterday's blog
) for sending over this fascinating video by designer Tim Brown on
Creativity and Play
. I suggest you take a 1/2 hour break from whatever is consuming you and watch... I can guarantee you will be more open to the joy and abundance that is possibly evading you.
I really appreciate Brown's synthesis that points out that both play and creativity require trust.
Loretta Laroche
, the hilarious, self-acclaimed "siren of stress", states in one of her videos (sorry, can't recall which one) that children release tension through laughter up to 400 times a day while on average adults laugh only 15 times a day. I'm thinking that 15 is a pretty high estimate from the adults I know. Whatever the actual numbers, it would seem that adults are much much
less
trusting than children-- and subsequently less open to the creative forces that are key to ... hmmm.... basic satisfaction in our personal and work lives.
One of Brown's suggestions for re-instating play into the workplace is to engage in "role play". Having people imagine how an experience will play out, and then acting out the "worst case scenarios" in the safety of a training session, will allow for the relaxation response that humor affords, and the subsequent kick-in of the sort of creativity that displaces fear (of rejection, etc.) and other energy-sucking responses.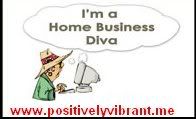 Even though I have the luxury of working from my home I also have the great pleasure of working with a team of ace supporters. We do our role playing during our team calls, and since the majority of our business takes place over the phone, this is a very effective way of simulating our actual initial contacts with clients. From the role plays come understandings of how to "create services and experiences that are seamless and authentic"-- definitely the win-win we are looking for!
If you think you would like to work with just such a jolly bunch of interactive learners, each in business for ourselves, go to
www.positivelyvibrant.me
and check out the possibilities.
**Grateful thanks to kirstentree for the photo labeled "Laughing" stored at Photobucket.com