eeew. Somehow the idea of 'pressing the flesh' conjures up images of plump, oily men with thin, hairy wrists and fat Mounts of Venus... I actually meant for it to be more of a metaphor for in-person warmth and networking off line.
This is the sort of networking that is often overlooked by people who vigorously PREFER internet businesses... who do not wish, at any cost, to be percieved as being involved in
sales
.
The fact is that there are fortunes to be made through old-fashioned schmooze and cocktail party circuit that happens most often in this particular season. And, actually, if you have forgotten, there is fun to be had at these social events.
Here are some tips for enjoying the soiree while making a positive impact on your business plan...
Cards...
Go through all your biz cards and address lists and send everyone a greeting card with a few personal words in your own hand-writing. This is a BIG job (so start now) but the pay-offs are amazing, both personally and for your business. Enclose your business card. Don't have one? Order cheap and fast from CafePress.
Do the Circuit...
Go to the "events" that you are invited to, the formal "networking" events and the informal get-togethers with friends, workmates and lesser-known acquaintances. Eat before you go, take it easy on the drinks-- have two hands free, much easier to circulate and 'press the flesh.' Remember the cards!
Do Lunch...
Those people you've promised for yanks to meet? Do it. Pick at least one or two and have tea or dinner together. Leave your card with the tip.
Be Gracious...
Truly practice listening more than seeking to be listened to. Seek opportunities to be helpful to others. Enjoy being a friendly, caring, lovely addition to anyone's guest list.
-------------------------------------------------------------------------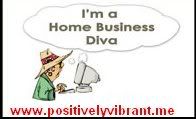 If you are looking for a business that has a higher-than-average fun and
sociability quotient built in, take a look at
this website
.
**************************************************************************
Thanks to Elvis Santana who displays his photos of his fabulous, fun disco balls
at StockXpert at http://sxc.hu See more of his work
here
.