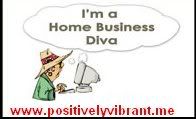 the following is a Facebook note graciously permitted here by its author, Skip Kanester, who blogs at
http://kanester.com
One morning not too long ago my daughter and I decided to go out to breakfast together. Nothing fancy, two breakfast sandwiches, a coffee and an orange juice.
Grand total: $55.72
You would think for that amount of money we went to a pretty snazzy place wouldn't you?
Not really. We just went to a local Einstein Brothers bagel shop. But believe me, I enjoyed every bite of my Southwestern Turkey Sausage Panini and every sip of steaming French Roast just as if we were dining on a sun-drenched beach at a 5 star resort on Tahiti.
Here's what happened:
We left the house and on the way to breakfast I stopped by the bank to get some cash from the ATM. Now do you see where this is going? Uh huh, when I got to Einstein Brothers and started to pay for breakfast I still had no cash. I had driven away from the bank, leaving my $40 in the ATM machine.
I immediately started some self-talk that went something like, "Oh no! You're a dork! You just threw $40 away! I can't believe you just drove off and left your money there!" But as soon as I started that, I changed it (and I was pretty proud of myself I don't mind telling you). I actually smiled and thought, "Well, hopefully the person who drove up behind me at the ATM machine has a completely different day because of this so we're going to chalk it up as an unconscious good deed".
I don't put a lot of stock in accidents and mistakes. I believe we attract the things that happen to us and so, I don't believe it was 'bad luck' that I left that money there.
* Maybe the person behind me was really broke and that money bought some groceries.
* Maybe the person behind me didn't need the money and decided to take their good fortune and pay it forward to someone who did need it.
* Maybe it was to teach me to really enjoy a meal and some precious time with someone that I love dearly.
To tell you the truth, I don't really care. I know it did reinforce that lesson to cherish those small moments with those I love, even if it's just over a breakfast sandwich. I hope that some other good came from it as well, but if not, it was only $40 and that can be replaced without a lot of effort.
Bottom line:
o Money left in ATM: $40
o Cost of breakfast: $15.72
o Lessons learned and the feeling from doing an unconscious good deed: Priceless