In his book,
Focal Point
, Brian Tracy talks about the big picture in simplifying your life (the Seven Rs, two of which are dealt with in previous blogs as
Re-engineering
and
Re-inventing
) and about the everyday process of simplification.
Here are some excellent tips for simplifying your daily life:
1-
Clean up the clutter on your desk
-- use "project boxes" or the like to catch the papers and books as you no longer focus on them. I favour the stationary boxes with lids that you can pick up at Staples, etc.-- If you want to keep your project, just put the lid on and store it, labeled. Whenever possible, don't keep reams of printed materials (recycle what you do have). Keep only one task at a time on the desk in front of you.
2-
Go through your stacks of reading material and recycle
(he says 'toss out' but I'm against that). Tracy points out that most materials put aside for filing or storage (see above) are never looked at again by human eyes. Sell what books you can and check out your local Freecycle.com to see if anyone wants what doesn't sell, or donate it to the Salvation Army, hospital book sales, etc.
3-
Try leaving things off and increase breathing space in your life
-- don't turn on the TV for a day, take a break from your PC or laptop, turn your phone off. Create periods of silence. You will be amazed at the improvements in your face-to-face relationships when you 'fast' a little from all the external bombardments.
4- Go through your closets, car, and garage and purge yourself of everything that is out-of-fashion, out-of-date, unnecessary, or irreparable. Tracy suggests that we "break ourselves of the 'pack rat' mentality" of our parents and grandparents.
5- Practice some form of solitude everyday.
*******************************************************************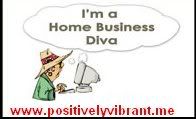 Want more simplicity in your life? How about a business that can be done almost exclusively with a phone and a computer in your home office? Ditch the lengthy commute and the rigid 9 to 5 workday and create a business AROUND your life, instead of the other way around. Is it possible? HIGHLY!
Check it out here.