KISS=Keep It Structurally Simple
Our lives are pretty cumbersome things in 2008. If you are like I am, sitting down at the computer in the morning doesn't mean that you will accomplish more than half of your day's to-do list by nightfall.
In his book
Focal Point
, Brian Tracy, billed as "one of the world's most successful... consultants on...professional development," covers what he calls "The Seven
R
s of Simplification." In the days to come I will look at each of the steps he talks about, in terms of your business. Today I wish to address what Tracy calls Re-engineering. It is his fifth
R
but he identifies it as "one of the most powerful practices" for producing "newer, better faster, cheaper, and easier ways" to accomplish tasks and achieve goals.
Begin by making a list of all the steps in a particular work or business practice

, from the beginning to the end of the process.

Set a goal to reduce the number of steps on the list by 30%

the first time you use the process after the re-engineering. That means if you begin with 30 steps, then you should be able to shave off 10 steps during the planning process. If you have 10 steps in your process, you should be able to eliminate at least 3 of those steps.

Look for ways to

bring many tasks together into one task

.

Instead of assigning several tasks out among several people, use "Job Compression By Responsibility Expansion"--

assign several tasks to just one person to do.



Outsource tasks that someone else is 'specializing' in

Delegate jobs

to free yourself up to do what you want to do, are more effective in doing, and/or just plain enjoy more

Eliminate some tasks

that just are not necessary or essential to the finished product or service

Switch the order you do tasks

in to avoid time-wasting bottlenecks

Periodically review the whole re-engineered process

to look for ways to simplify it further.
For some of us, the foregoing will sound awfully arduous, but the fact is that if you take the time to closely examine your process (maybe an extra 10 minutes to an hour in a day), you will find ways to reduce hundreds of hours and dollars from your expenses, while adding exponentially to your bottom line.
And, of course, you'll have freed up more time for other things you want to do in your life...
***********************************************************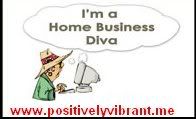 My business is a lovely piece of re-engineering. A very successful family of entrepreneurs took a look at their traditionally-implemented network marketing business and did a thorough honing up of the processes so that instead
of having to run about the country in a gas-guzzling car, meeting (or not meeting with) prospective clients in their homes or hotel room presentations, the whole business-- from initial contact to training to support to candidate evaluation
could be carried out with high speed internet connection and a phone. If you are interested in finding out more about this kind of business yourself-- where you DO NOT SPECIALIZE in direct selling-- just go
here
to watch the video that will give you an excellent overview. If you want to know more after that, simply fill in the form that follows the video, and I will get back to you! Life
can
be so simple!