Re-invention is not a new concept by any means. I remember reading a while back about Madonna who was described as "re-inventing herself...again." A google scan shows that indeed this has been a headline for Madonna repeatedly.
Now, what her motives are for re-invention, I am not exactly clear. But if you decide that you want to experience "more" of whatever you truly enjoy (profit? creative energy? time with those you love?) and "less" of what gets in the way of joy (that living-paycheck-to-paycheck cycle? long, tedious trips between your home and your j-o-b?)you will likely want to do a M.E.(mental, emotional)-makeover.
A M.E.-makeover doesn't have to be complicated, although whatever steps you take to become more optimistic, future-focused, and self-aware will exert a profound effect upon your life.
Practice what Brian Tracy calls "zero-based thinking"-- keep your self-talk fresh and youthful-- imagine yourself in a place where you are not shocked by a question like, "If I were to do this over again, knowing what I now know, what would I do differently?"

"What would I start doing, and what would I stop doing?"

"What will my next really fascinating project be?"

"Five years from now, when I look back to this place as a "turning point", what am I turning from and turning into?"
Ask yourself these "hard questions" and answer them. If you don't, in
Focal Point
Brian Tracy
warns that someone else may come along and answer them for you.
*******************************************************************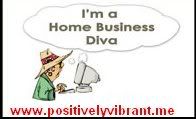 I had a long career in private business and as a professional working for
a provincial government department. If I had had the tiniest encouragement to start a home business I would quite certainly have experienced more of the benefits that I am experiencing now. The blessing is that I don't have to limit myself in this delightful re-creation to the next two years or until I turn X years, or whatever-- this is MY business! You too can have a similar fresh new experience as an entrepreneur and dream-weaver... take a look at the video
here
and if it seems like something you would like to explore further, don't hesitate to submit the request for a FREE evaluation.
********************************************************************